Career Tech Education Program
The Maritime Academy Career Tech Education Program (MACTEP) Career Tech Education tracks includes career choices in 3 pathways:
Maritime Navigation and Engineering
Culinary & Hospitality
Marine Environmental Science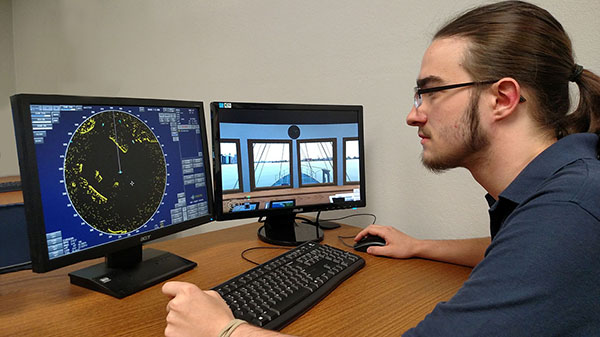 ---
MACTEP is a career education program that enables high school graduates to secure entry level positions and/or higher education degrees leading to a merchant marine career. Upon graduation from MACTEP, graduates are able to begin a career on a commercial vessel; be recommended for congressional appointment to the US Merchant Marine Academy, Kings Point, New York; combine merchant marine experience with an officer training program; attend a two/four-year college; or attend one of five federally funded state maritime academies for graduate and undergraduate programs leading to licensed mariners careers and/or shore side occupations.
MACTEP MISSION
The mission of MACTEP is to provide a safe, secure, and stimulating nautical/maritime-focused educational environment/experience for students in grades 9-12 that enables students to achieve academic success through hands-on interactive life-based experiences that: supports the State of Ohio's Academic Content Standards; uses a nautical/maritime-themed curriculum design; and enables students to earn a diploma in preparation for college and/or the world of work in sea and shore side maritime-related careers. In addition to classroom and field training, students participate in two summer internships at sea prior to start of tenth and eleventh grade in order to gain practical experience in seamanship, navigation, and engineering operations. MACTEP will meet international and federal standards including that of the U.S. Coastguard International Maritime Organization (IMO). Upon graduation, MACTEP students will be qualified for employment in the exciting field of marine transportation and/or will be prepared for college studies.
---
The Maritime Academy of Toledo Advantage--Upon graduation from MACTEP students will realize the following:
Earn Federal and National Certifications and documentations from the U.S. Coastguard and IMO.
Congressional recommendation to the United States Merchant Marine Academy.
Employment on commercial vessels as ordinary seaman leading to non-traditional officer training programs that incorporate maritime experience and on-going coursework.
Two-year or four-year maritime college/university degree.
Gainful employment in a shore-side and/or maritime related occupations.
MACTEP offers its graduates a great advantage over all other Ohio high school graduates with regards to maritime-related careers.