Enrolling at The Maritime Academy of Toledo is easier than ever!
Simply choose which of the 2 following ways works best for you:
1.) Click HERE to pre-register and/or schedule a tour.
or
2.) Come to the school to pick-up a paper enrollment packet or click this link: 2022-2023 Enrollment Packet
We will do whatever it takes to help you enroll. If you need help please contact secretary@maritimeacademy.us or call (419)244-9999.
Transportation Request/Bussing
If you need transportation please read below.
Click "Transportation Request" under Student Forms in the column to the left to access the form. This form must be printed, filled out, and brought in/faxed/scanned/photographed & e-mailed to the school.
Free and Reduced Food Program
The Maritime Academy of Toledo offers Free and Reduced Lunch for all qualifying students. Who qualifies for free or reduced breakfast and lunch? Children in households receiving Food Stamps or Ohio Works First (OWF) and most foster children are eligible for free meals regardless of income. Also, children can receive free meals if the household income is within the allowable limits on the Federal Income Guidelines.
Click "Food Program Application" under Student Forms in the column to the left to access the form.

Work Permit Application
To obtain a minor work permit, students/minors should use the pre-application form to gather the necessary information/approval from their potential employer and from their parent/legal guardian. The form is to then be filled out completely, signed, and returned to the school where a permit will be issued based on the information on the form. Anyone (student, employer, or school personnel) may print a copy of the form to begin the process of obtaining a work permit. In addition, the Physicians Certificate can be printed out for those minors that are required to take a physical for employment purposes.
Click "Work Permit Application" under Student Forms in the column to the left to access the form.
English Learners
The Maritime Academy of Toledo has a responsibility to identify English learners so we can provide instruction designed to help them use the English language and learn subject matter content. Click on the document below to see a description of the two-step process for identifying English learners in Ohio.
Guidelines for English Learners
There are FIVE (5) main documents required of ALL students prior to being enrolled in the District. To help ensure that the enrollment process for your child goes as smoothly as possible, please refer to the following items:
1. PROOF OF RESIDENCY:
Due to the Ohio House Bill HB 21, The Maritime Academy of Toledo is required to obtain 2 proofs of residency annually. We will collect these with the enrollment packets upon enrollment or re-enrollment and if your family has moved during the school year.
The Maritime Academy of Toledo will also conduct monthly reviews of the residency records of its' students. This adds additional responsibility to parents to keep their records up to date. Thank you for your diligence in this matter.
2. CERTIFICATE OF IMMUNIZATION:
3. PROOF OF BIRTH DATE:
Birth Certificate
Military ID
Driver's License
Passport
Adoption Record
A religious record authorized by a religious official
An official school transcript
Affidavit of age
5. SOCIAL SECURITY NUMBER:
An official copy of the student's Social Security card/number is required for enrollment.
EXCEPTIONS TO THE ABOVE MENTIONED RULES:
Homeless Children (McKinney-Vento Homeless Assistance Act)
Any parent/guardian who may be living in a homeless situation should complete Form JBC(1)-1 (Student Residency Statement) and contact the Family Liasion: Ruth Shaver.
OTHER DOCUMENTS NEEDED FOR ENROLLMENT
6. A valid transcript and a withdrawal form from the student's previous school is essential for appropriate academic placement. Parents who can not provide a valid transcript and a withdrawal form from the previous school must fill out Form JBC-8 (Authorization to Release Records) to enroll their student on a conditional basis. Any student who is enrolling in the District for the first time in grades seven or higher must provide a discipline record from the school previously attended in order to be granted full admission status. Refer to Form JBC-9 (Disclosures Required for Conditional Admission). Form JBC-9 must be completed at the time of enrollment.
7. For those students enrolling in the Special Education Program: the parent/guardian may provide a copy of the student's latest IEP.
8. Custodial Documents: The District may request proof of custody in situations involving multiple adults claiming control of the same student.
A complete explanation of enrollment requirements and documentation may be found in District Administrative Rule JBC-R (Admissions/Withdrawals).
Additional Information:
The School May Also:
request proof of custody or custody documentation; or
suggest that the adult with whom the student lives obtain legal guardianship.
request proof of age and name verification; and
other information the school deems necessary for proper placement.
Provide the names and phone numbers of persons who may pick up your child if you cannot be reached, and the name and phone number of your child's doctor.
See Rule JBC-R (Admissions/Withdrawals) for additional details on Admissions.
TIPS: To expedite enrollment and placement for transfer students:
Parents/guardians should complete Form JBC-5: "Student Enrollment Form" and bring it with them to the school at the time of enrollment.
Parents/guardians should bring progress reports, most recent report card, test information, and any information on special services your child may have received.
Transcript Request Form
Click HERE to request a student transcript be sent to another educational institution.
Public Records Request Form

Click HERE to access our Public Records Request Form.
SEA SCHOOL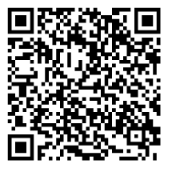 (Sea School use only)